An Ode to Ada Boni
Table of Contents A Pioneering Food WriterA Timeless Kitchen Guardian The legendary Roman food writer,…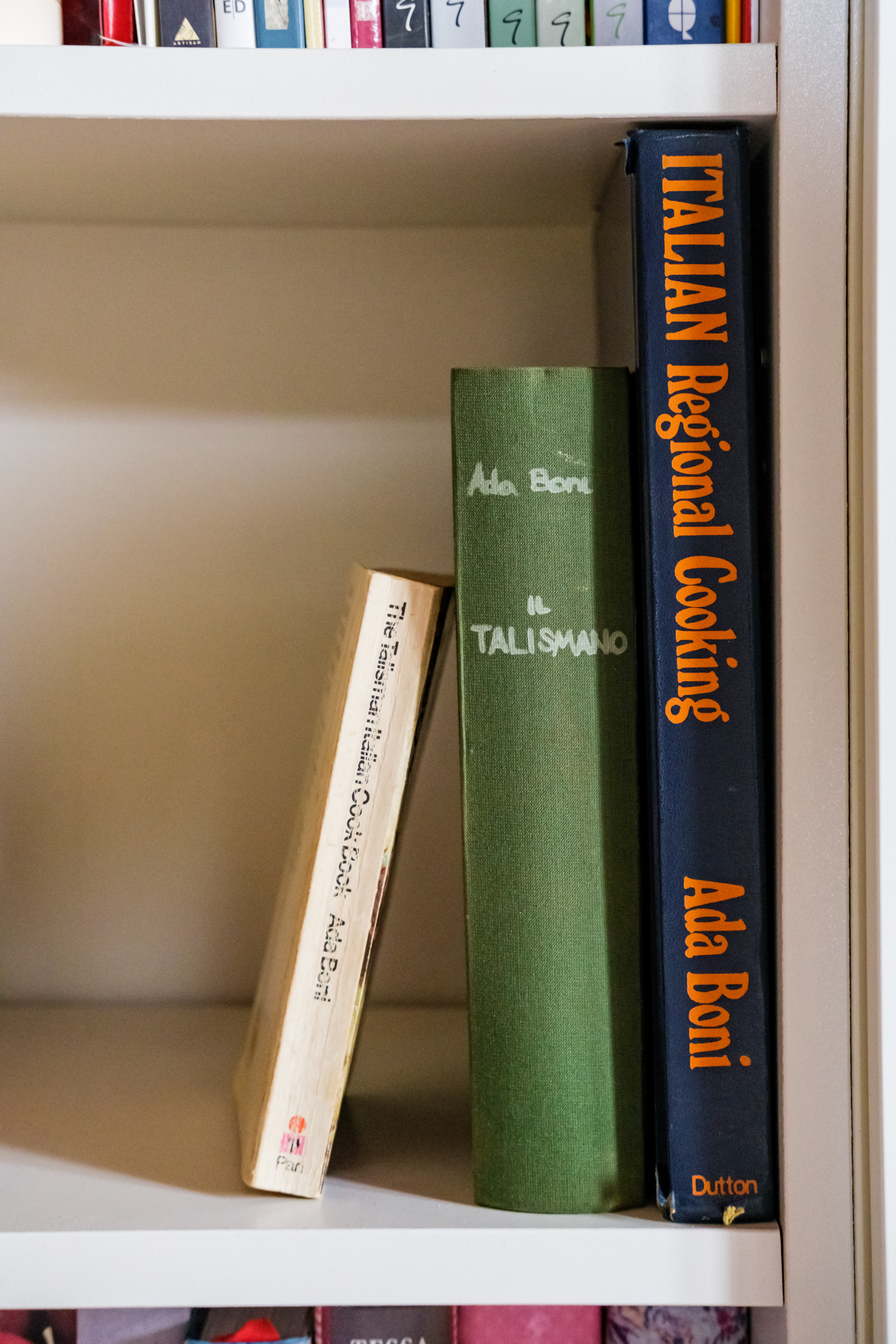 The legendary Roman food writer, whose early 20th-century tome on Italian cooking became a household staple, left a legacy that home cooks can still learn from today
In the time of food influencers, social media trends, and fast-paced digital consumption, I often find myself leafing through old cookbooks with yellowed pages and no photos, brimming with the wise advice of past food writers. One of my favorite cookbook authors, Ada Boni, provides timeless inspiration with her "Il Talismano della Felicità" ("The Talisman of Happiness").
Born in Rome in 1881 to a well-off family, Ada Boni was one of the first Italian food writers. She was a food journalist, passionate gastronome, entrepreneur, and home cook, whose writing and recipes left a lasting legacy on the Italian food scene. Her first cookbook, "Il Talismano," might be considered as being to Italian home cooks what "The Joy of Cooking" was to their American counterparts; it was a common gift for the young and inexperienced bride on her wedding day, a good omen for happiness at the table and in the marriage.
A Pioneering Food Writer
Boni's uncle, Adolfo Giaquinto, was a journalist, poet, and acclaimed chef, and he introduced her to the joy of good food. Meanwhile, her husband, Enrico Boni, became her perfect partner-in-crime: He was a sculptor, painter, and photographer who was also passionate about cooking and gastronomy—and a personal friend of the French chef Auguste Escoffier.
In 1915, Boni and her husband founded Preziosa, a food magazine that might be considered the forerunner of modern blogs. In its pages, she shared recipes accompanied by personal glimpses into her daily life—her passions, poems, advice on "bon ton" (good manners), and home economics. Thousands of young Roman women subscribed, searching for advice, as they were novices in the kitchen. This prompted Boni to set up a cookery school for aristocratic Roman women.
In 1925, trusting the affection of their subscribers, the couple launched the idea of a cookbook based on a crowdfunding project: If at least 500 readers would commit to buying the cookbook, they would print it. Thousands of people enthusiastically signed on, and in 1929, after years of hard work, "Il Talismano della Felicità" was published.
"Il Talismano della Felicità" was the bible of the perfect housewife. Ada Boni knew it all. It was a book written for those women who had enough money to hire a housekeeper, but not enough to hire a chef. Boni showed her readers how cooking was not simply the duty of a good mother and wife, but could also become a playful endeavor, a pleasure to discover and cultivate.
Initially, "Il Talismano" had 882 recipes, but since then, it has been constantly updated, adapting to more modern techniques, supermarkets, industrial ingredients, and fridges and freezers—surpassing 1000 recipes.
A Timeless Kitchen Guardian
Ada Boni was not part of my family cookbook collection; it was Pellegrino Artusi, the father of Italian cuisine and author of the fundamental "La Scienza in Cucina e l'Arte di Mangiar Bene" (1891), who dictated how every dish had to be made in our kitchen. So when I began collecting cookbooks, both new and old, I searched online for a second-hand copy of "Il Talismano."
When I received it, I was so surprised to find a book full of handwritten notes, with recipes underlined and marked as "very good," stuffed with old advertisements cut from magazines to use as bookmarks. I had just unearthed another grandma's cookbook. From that moment on, Boni became another protective deity in my kitchen.
Why do I love her so much? Ada Boni is a witty woman. She's a lady from another era, yet her recipes range from traditional Italian dishes to more international ones, a hint of her curious approach to cooking. I recognize in her intros Jane Austen's subtle irony; they have the same way of talking to landladies and young women of marriageable age—light-hearted and fun, though always appropriate.
"Il Talismano" was translated to English in 1950 by Matilde La Rosa as "The Talisman Italian Cook Book," but it is an abridged version, with a selection of recipes that were considered more suitable to an American audience. Many of the translated titles are named with French techniques, as they were more familiar than the Italian ones. Boni's later work, "Italian Regional Cooking," a precious collection of regional Italian dishes, is also available in English.
I was so lucky to find both of these translated gems in a pile of cookbooks that my husband's aunt was giving away. Roberta is American; she moved to Florence in her 20's, fell in love with Tommaso's uncle Guido, and decided to stay forever. When she was younger, she was so keen on cooking from scratch that she bought cookbooks of all sorts from the second-hand stalls at the local flea market. I inherited her 1950 edition of "The Talisman Italian Cook Book," a 1969 edition of "Italian Regional Cooking," and her copy of Artusi's cookbook, which is my third.
For those who like thrifty, practical, old-fashioned recipes, for those who are not scared off by a good scoop of butter, and for those who want to be transported to another era through witty words and advice, Boni's book is a treasure trove of infallible recipes. I tried her tuna and breadcrumb stuffed carrots—a very unusual vegetable to stuff nowadays, but something I've been making since that first try—several of her cookies, a couple of Roman recipes, a rice pudding cake, and many more, and all came out fantastic.
Here, I'm sharing her recipe for saltimbocca alla Romana, from "Italian Regional Cooking." It's a dish I've been making for years, easy and ideal for a weeknight's dinner.
RECIPE: Saltimbocca alla Romana (Veal Scaloppini With Prosciutto and Sage)